12th National Annual Transplant Coordinators
Conference in association with CMHS held at IIM, Ahmedabad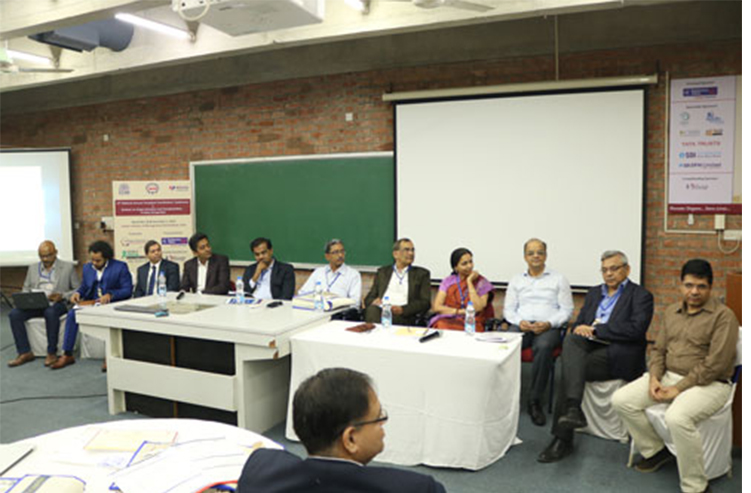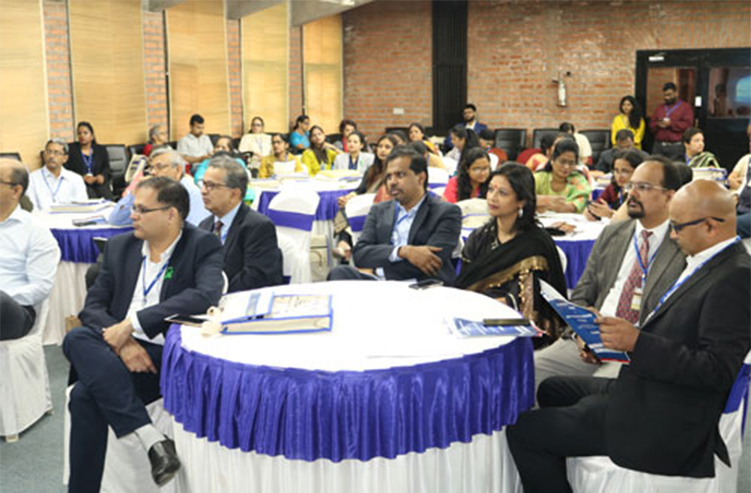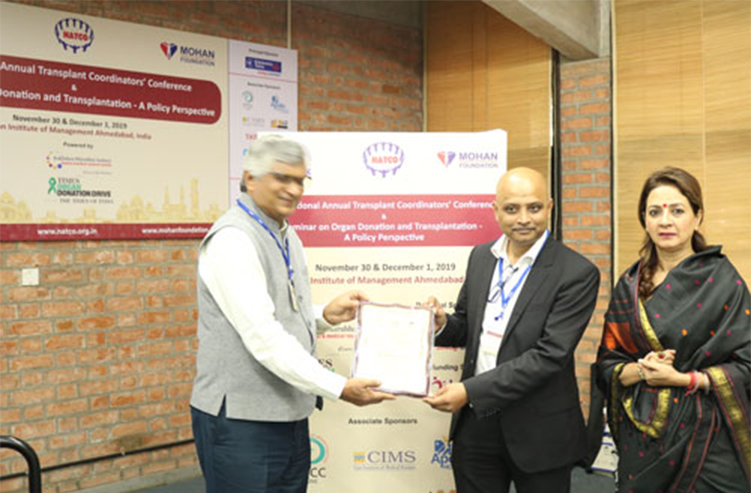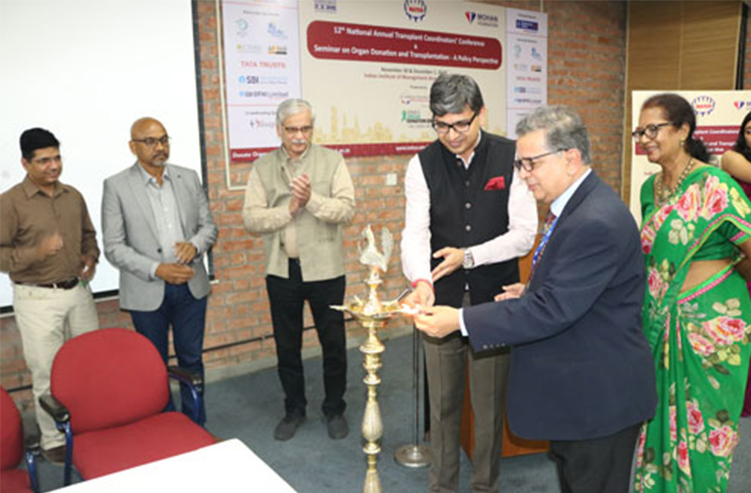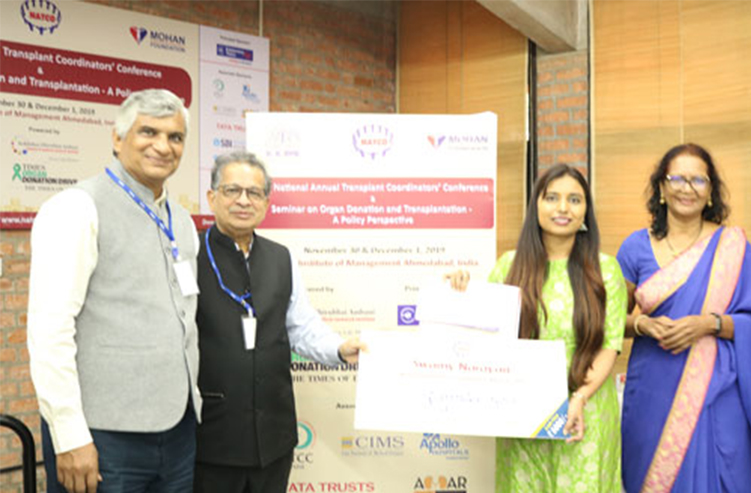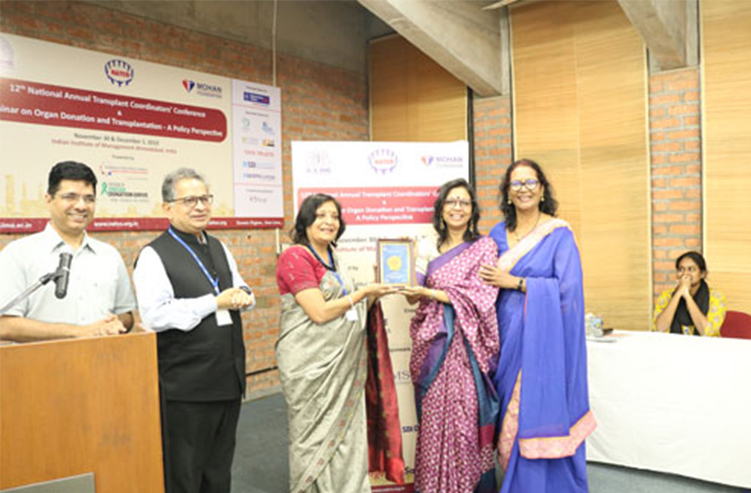 The Network and Alliance of Transplant Coordinators (NATCO) and MOHAN Foundation organized the 13th annual conference for its members on 21st and 22nd November 2020 in a virtual format. The conference was organised in collaboration with the National Bioethics Conference and supported by Tata Trusts, SBI Foundation and the Zonal Transplant Coordination Centre, Pune.
The Network and Alliance of Transplant Coordinators (NATCO), in association with MOHAN Foundation and the Centre for Management of Health Services (CMHS) - Indian Institute of Management, Ahmedabad organized the 12th National Annual Transplant Coordinators' Conference at the IIM Ahmedabad campus on 30th November and 1st December 2019. The theme of this year's conference was "Let's Collaborate," with a focus on exploring public-private partnership options for organ donation in India. Experts from government, industry, transplant professionals, and public health specialists were invited to be part of this focus discussion.
The 12th NATCO conference had close to 150 Transplant Coordinators, working in public and private hospitals, participating from across the country. Faculty included doctors, senior transplant coordinators, NGO heads and representatives, academicians, media professionals, corporate professionals, IAS officers and bureaucrats who shared their ideas and views on a wide range of topics.
The inaugural saw the Director of IIMA – Dr. Errol D'Souza, Prof. Rajesh Chandwani – Chairperson, CMHS, Mr. PWC Davidar, IAS – Former Health Secretary TN, Dr. Sunil Shroff – Managing Trustee, MOHAN Foundation, Dr. Vishavdeep Goyal – Chief Operating Officer, Apollo Hospitals Ahmedabad and Mr. Ajith S Babu – Milaap lighting the ceremonial lamp. Dr. Shroff, Mrs. Lalitha Raghuram – President, NATCO, Dr. D'Souza and Mr. Davidar addressed the gathering. Dr. Hemal Kanvinde – Secretary, NATCO delivered the NATCO Secretary's report.
With a focus on policy perspectives, this year's conference featured many eminent speakers including Dr. Jayanti Ravi, IAS – Principal Secretary Health & Family Welfare, Gujarat and Dr. Rakesh Gupta, IAS – Project Director, CM's Good Governance Associates Program, Haryana; Nodal Officer – Beti Bachao Beti Padhao CM Office, Haryana.
Organ India, Zublee Foundation, Shatayu, FORT, Donate Life, MOHAN Foundation Jaipur Citizens Forum, Gift of Life Adventure were the NGOs that participated in the event.
Over the two days the following topics were deliberated and debated on by the faculty and audience:
Developing a common template for Public Private Partnerships model for Organ Donation

Making transplants affordable for all

Challenges and Successes in Deceased Organ Donation in Gujarat

Checks and balances to protect hospital staff in co-ordinating living transplant

The role of Police in medico legal formalities and organ donation

Foreign Donors in India

Transplantation of Human Organs Act – celebrating 25 years

Organ Donation Awareness – designing a common template for all NGOs

Organ donation clause in driving license

Quality of life of donors and recipients – a Nephrologist's perspective

Indian Transplant Games – how to energise them

Composite tissue allotransplantation – future in India

Kidney diseases on unknown origins- what do we know

Experience sharing by transplant recipients
The Swamy Narayan Memorial Oration in this edition of the conference was delivered by Dr. Sonal Asthana, Clinical Lead HpB Surgery and Multi-organ Transplant, Aster CMI Hospital, Bangalore. Dr. Asthana traced the transplant program's evolution in India, its progress and success through the years and where it is headed. His lecture highlighted the need to make the program inclusive, affordable and accessible.
Ms. Rajinder Kaur, Transplant Coordinator - PGIMER, Chandigarh bagged the Swamy Narayan Best Transplant Coordinator Award for the year 2019. Ms. Priti Jain - Alexis Hospital, Nagpur and Ms. G Lakshmi – CARE Hospital, Telangana also won awards for best transplant coordinators, sponsored by Abhayam Kidney Care Trust. For the first time, in the 2019 conference, a new award was instituted – the Milaap-MOHAN-NATCO Best Transplant Coordinators' Award, which recognises efforts towards fundraising for economically backward patients. Five transplant coordinators from different parts of the country were the recipients of the award.
Ms. Pallavi Kumar, Executive Director of MOHAN Foundation was felicitated at the event for her extraordinary achievements that include scaling the Everest Base Camp and Mt. Kilimanjaro in 2018 and 2019 respectively as a tribute to organ donors and commitment to the cause.
This year's conference also featured invited talks by speakers on varied topics, free paper presentations and poster submissions. Dr. Geetika Vashisth's paper titled 'In-depth analysis of the socio-demographic profile of people from across India who pledged to be organ donors, and the medium of information that they interacted with leading to them pledging' bagged the Dr. Amalorpavanathan Best Scientific Paper award. A poster on 'Knowledge and attitude on organ donation among auto- rickshaw drivers in Chennai' submitted by MOHAN Foundation won the award in the poster category.
NATCO would like to acknowledge the support of the sponsors, Tata Trusts, SBI Foundation, SBI DFHI Limited, The Times of India, Edelweiss Tokio, ZTCC Pune, CARE Institute of Medical Sciences, Apollo Hospitals-Ahmedabad, Milaap and Amar Gandhi Foundation and the management of IIM-A who were instrumental in the success of the conference.
Click here to view the videos.

Source-Ms. Uma Thiagarajan & Ms. Ishwarya Thyagarajan